WordPress 2.8 "Baker" is now available for download. If your upgrading from a previous version, you should do an Automatic Upgrade from the wp-admin of your WordPress blog or site. WordPress 2.8 looks and feels like 2.7 but with many improvements to themes, widgets, taxonomies, and overall speed. There are over 790 bug fixes. This release is in honor of jazz legend Chet Baker.
Using the Automatic Upgrade is always fast and easy, but this time, it presented me with an error message after upgrading:
Fatal error: Call to undefined function is_site_admin() in /home2/menoobco/public_html/wp-content/plugins/sem-google-analytics/sem-google-analytics-admin.php on line 20
To fix the error and get back your wp-admin page, you need to go to the File Manager utility of your Web Host, go to your Plugins directory and rename the folder sem-google-analytics to some other name such as sem-google-analytics-orig.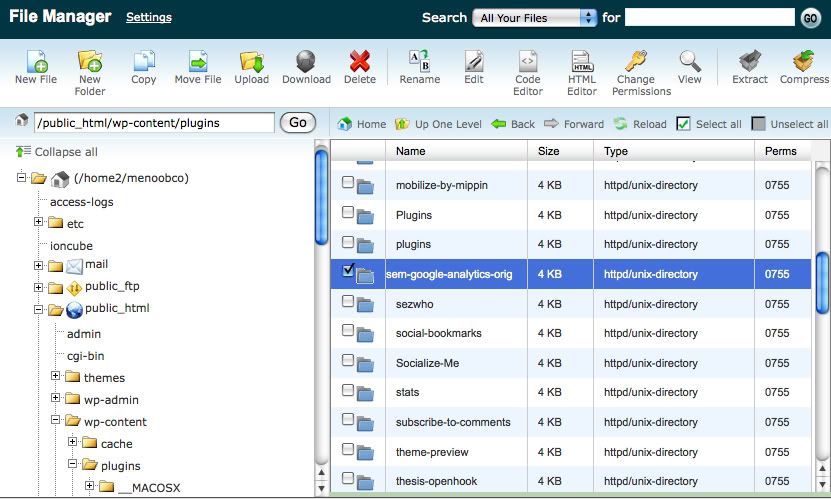 Refresh your wp-admin page and the sem-google-analytics plugin will automatically be deactivated.
Just wait for an upgrade from the Plugin author before activating it again, or simply replace it by a similar plugin.
Enjoy your new WordPress 2.8 "Baker"!