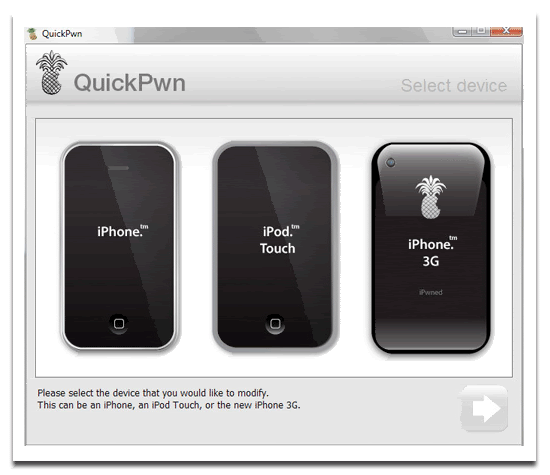 Just a short update.
For those waiting for a Windows version of the iPhone Dev Team's jailbreaking tool for iPhone 2.1, wait no more. Quickly grab Windows QuickPwn 2.1 from the links below:
Official IDT Download:
Windows QuickPwn 2.1 –> Torrent Download
(sha1) QuickPwn21-1.zip = f8124d0e8f31f64ef3272de8fbc679e1dd1f93a7
Unofficial Downloads:
You need iTunes 8 to upgrade your iPhone to 2.1 before using QuickPwn 2.1.
Still no 3G iPhone unlock!
QuickPwn Guide here.