Update: PwnageTool 3.01 is now available and is said to fix the PPC issue on Mac OS X and the Icy Installer bug.
This guide will help you upgrade and jailbreak your iPhone v2.x to 3.0 firmware using PwnageTool 3.0 created by the iPhone Dev-Team.
This tutorial is specifically for the iPhone 2G (1st Generation iPhone) and PwnageTool 3.0 for Mac OS X. Although the same steps apply to jailbreak an iPhone 3G, just make sure you have iTunes 8.2 and Mac OS X 10.5.7. But if you rely on Yellowsn0w to obtain a cellular service, PwnageTool will not work so you have to wait for Ultrasn0w.
Step 1. Download PwnageTool 3.0. Open the PwnageTool_3.0.dmg, then drag the extracted PwnageTool.app to your Desktop.
Note: If this is the first time you are jailbreaking your iPhone 2G, you need to download the following bootloader files: 3.9BL and 4.6BL and drag them to your desktop too.
Step 2. Open Firefox (not Safari) and download the iPhone 3.0 firmware (for iPhone 2G or 1st Generation iPhone). Place it on the desktop along with the others you just downloaded (it is important that all these files are located in one place).
Step 3. Connect iPhone to computer and open iTunes (upgrade to iTunes 8.2 if prompted). Select Cancel when prompted to download iPhone 3.0.

Step 4. Backup your iPhone to iTunes, then disconnect your iPhone and close iTunes.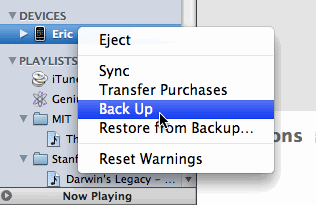 Step 5. Open PwnageTool 3.0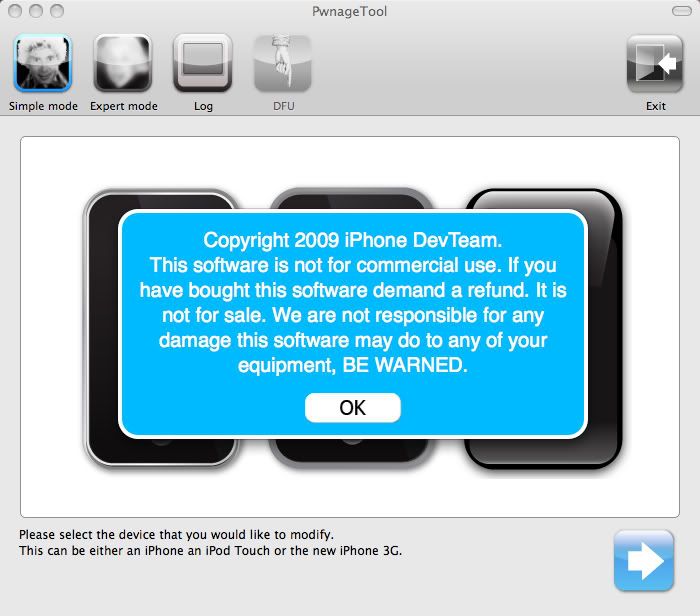 Step 6. Select Expert mode and click iPhone. Click on the blue arrow button.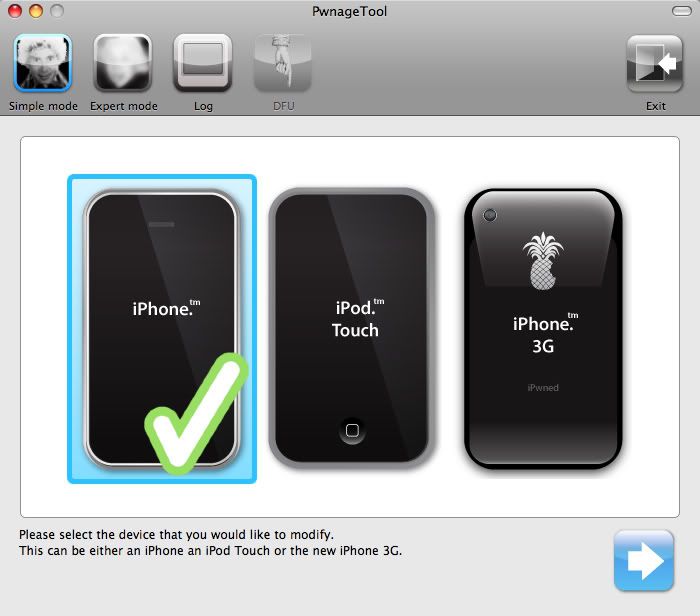 Step 7. Wait for PwnageTool to browse for the iPhone 3.0 firmware (.ipsw) you downloaded in Step 2. If it can't find it, you will be given a chance to manually browse through your computer hard drive and select it.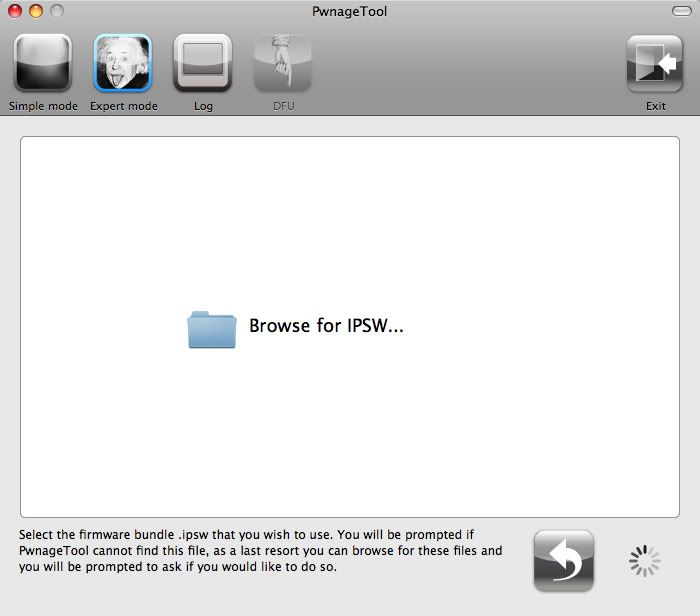 Step 8. Select iPhone1,1_3.0_7A341 and click the blue arrow button.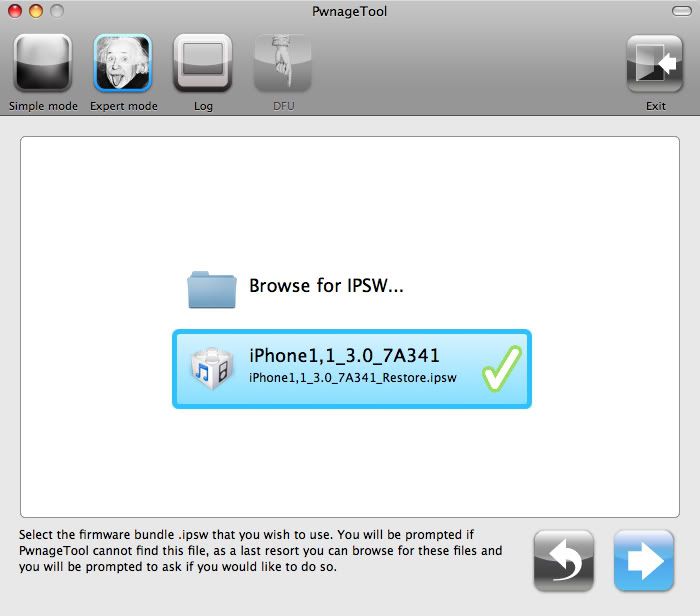 Step 9. Select General and click the blue arrow button.

Step 10. Select Activate the phone and Enable baseband update. Select Root partition size as 666 MB (to get an easter egg :p). Click the blue arrow button.
Step 11. Select the default Bootneuter settings. Click on the blue arrow button.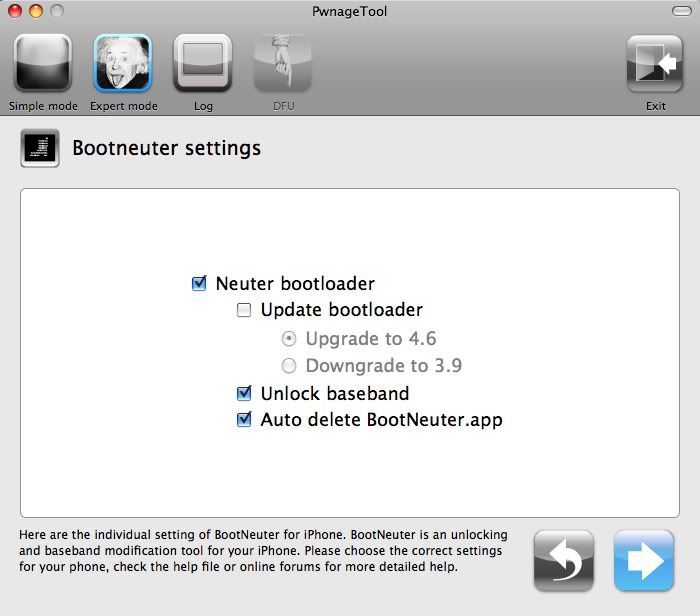 Step 12. The Cydia settings allow you to create a custom package of Cydia apps to automatically include in your iPhone.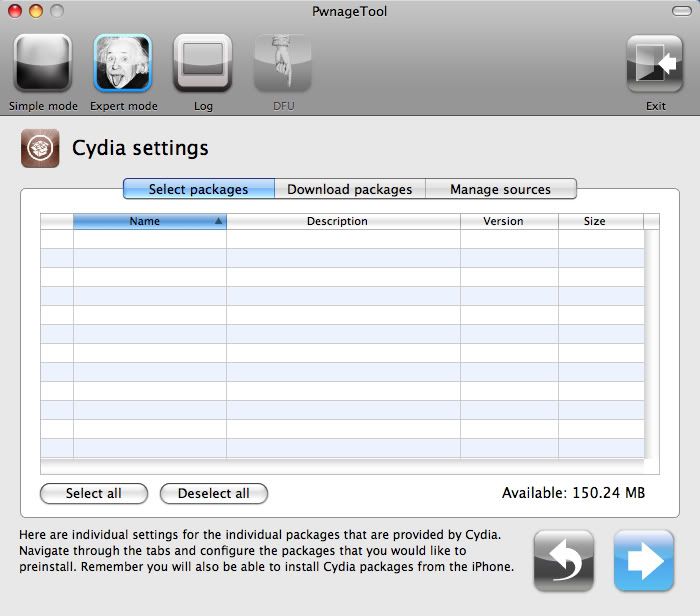 Step 13. Click on Download packages, select from Source pull-down list and click on the Refresh button. Select the applications you like to add (command-click to select more than one) and click on Add to queue. Go back to Select packages and make your final selection. Click the blue arrow button.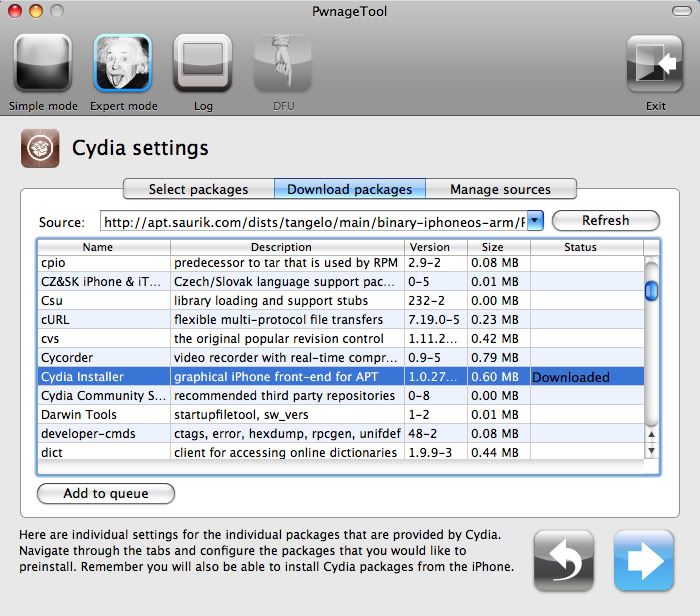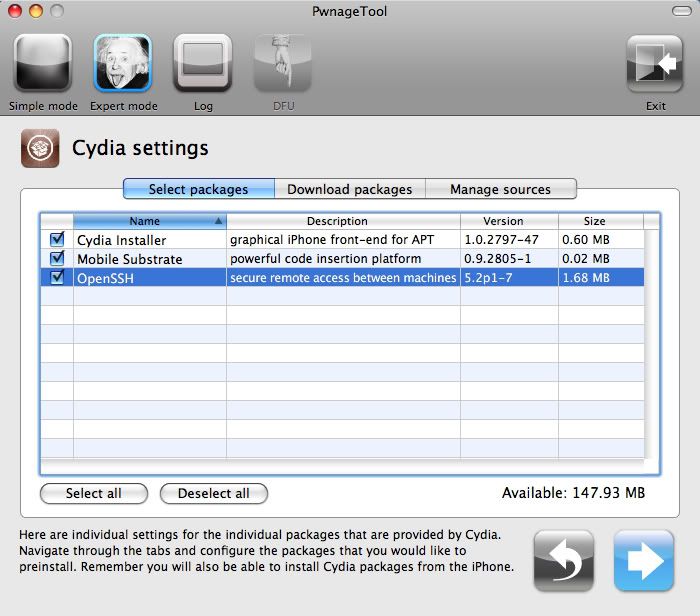 Step 14. Leave the default Custom packages settings for now. Click on the blue arrow button.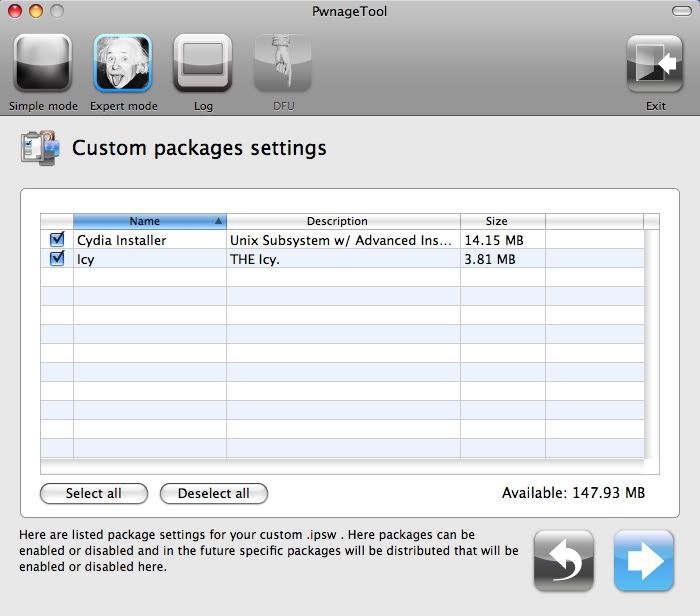 Step 15. Unless you have a custom logo that you want to use instead of the Pineapple and Steve Jobs logos, select them here now. Otherwise, click on the blue arrow button.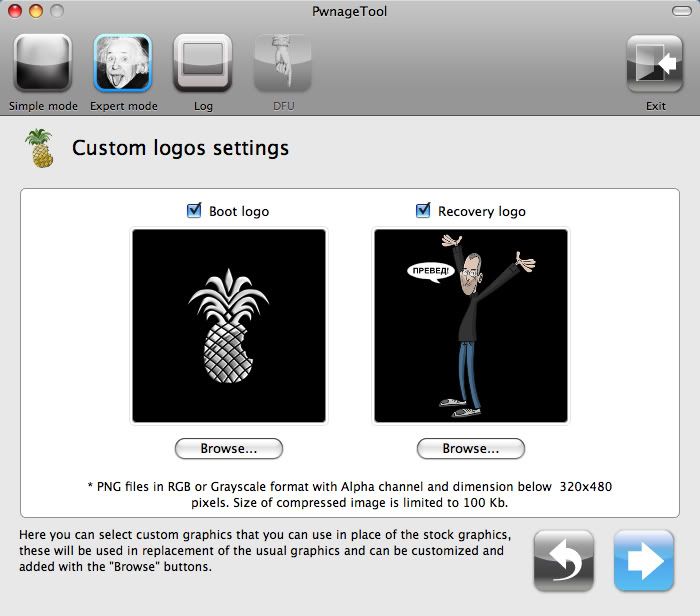 Step 16. Click on the Build button to create a custom firmware that you will select later to install in your iPhone.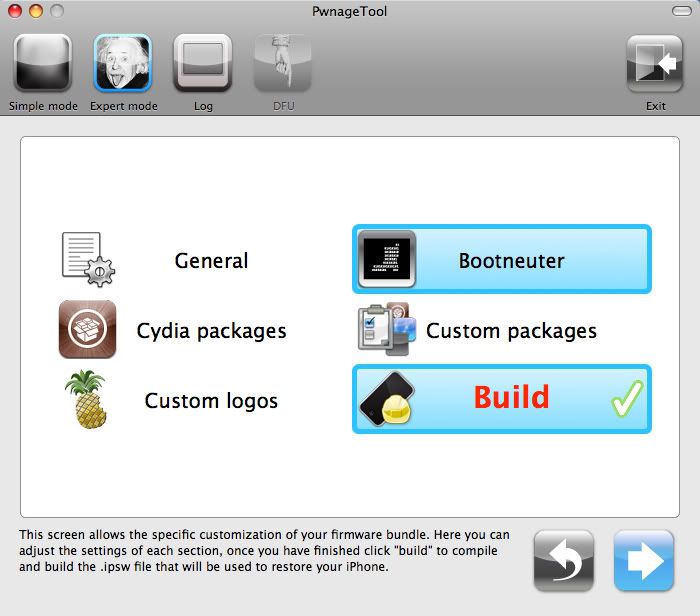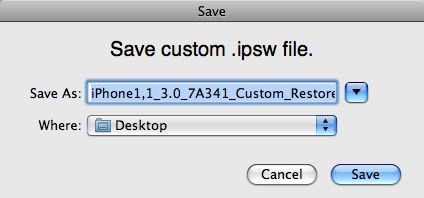 Note: If this is the first time to jailbreak your iPhone 2G, you will be asked to select where your Bootloader v3.9 and Bootloader v4.6. Just click No and browse your hard drive for the files respectively.
Step 17. Wait while your custom firmware is being created.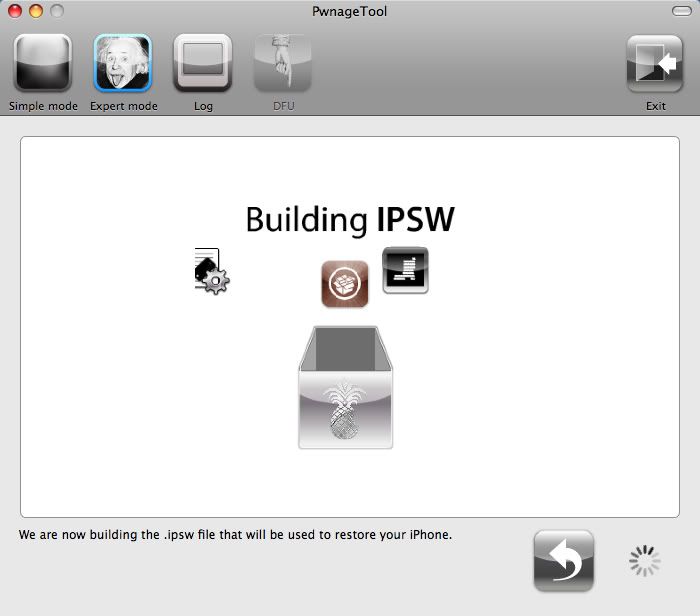 Step 18. Enter your username and password when prompted.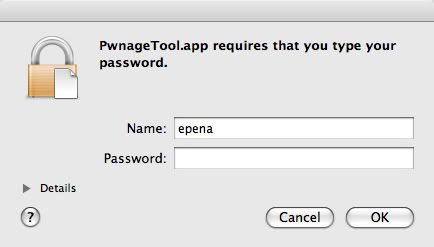 Step 19. Just click No even if you have an already jailbroken iPhone 2G to allow for a more thorough restore. You will be then asked to turn-off the device (make sure it is connected to the USB port).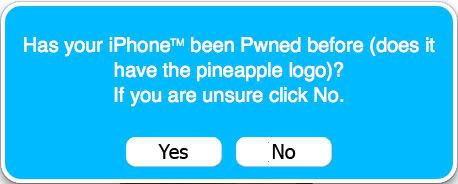 Step 20. Be ready to follow directions now. It will ask you to hold the Home button and the Power button for 10 seconds. Then, you will have to release the Power button while continue to press the Home button for 10 seconds to enter DFU mode.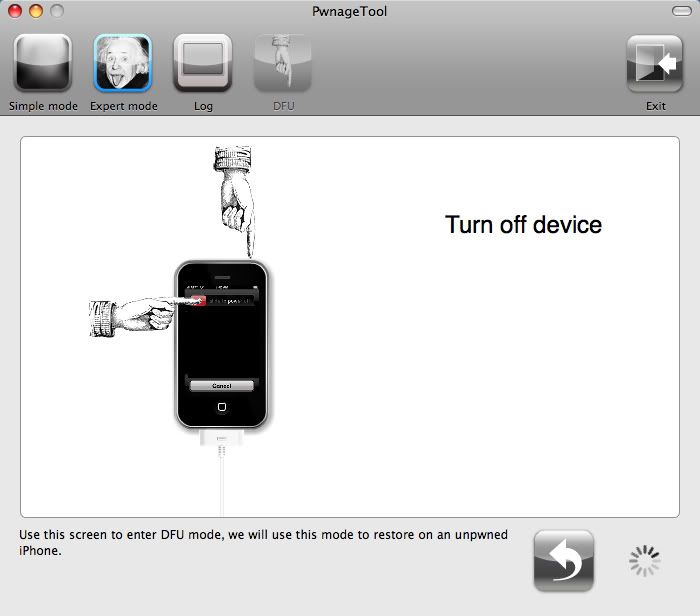 Step 21. If you fail, it will show you a message. Click Yes. Unplug the iPhone from the USB. Turn it off, then turn it back on. Plug it back into the USB and turn off the iPhone when prompted.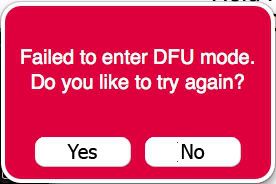 Step 22. When done correctly, PwnageTool 3.0 will display a message telling you that it successfully entered DFU mode. iTunes will also pop-up.

Note: If you get the success message above but failed to display your iPhone in iTunes and instead get an error message, try this: 1) After you turn off your iPhone, unplug it from your Mac. 2) While holding the Home button, plug in the cable. 3) Still holding the Home button, wait for iTunes to open.

Step 23. In iTunes, hold the Alt/Option key and click Restore.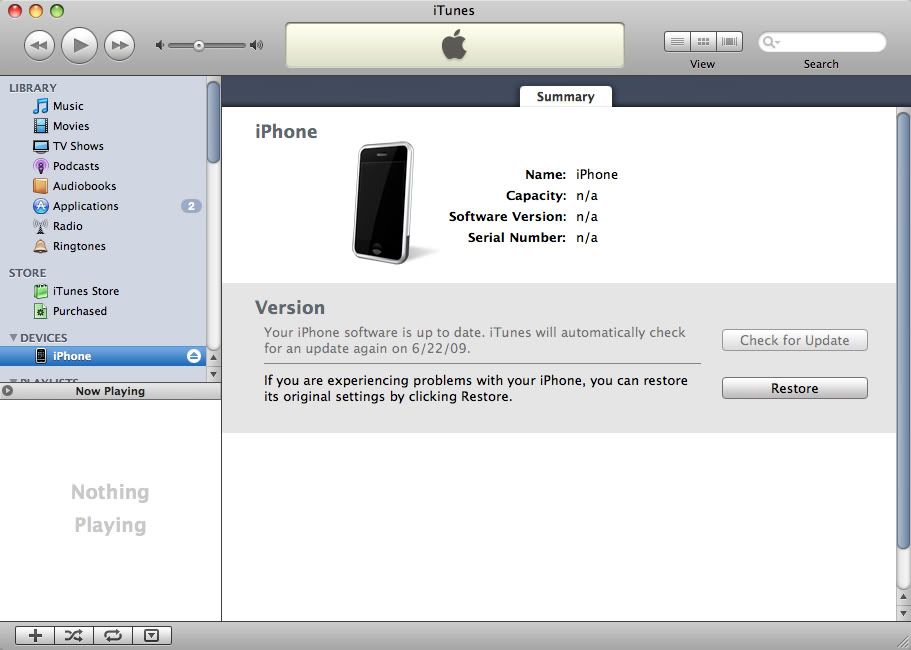 Step 24. Navigate to where you saved the iPhone1,1_3.0_7A341_Custom_Restore.ipsw file (Step 16). Click the Open button.
Step 25. Wait for the restore to finish.

…


Step 26. After the restore is completed, your iPhone will restart and will launch BootNeuter.app to unlock the device. As soon as this is done, you will be asked whether to Set up as a new iPhone or Restore from a backup.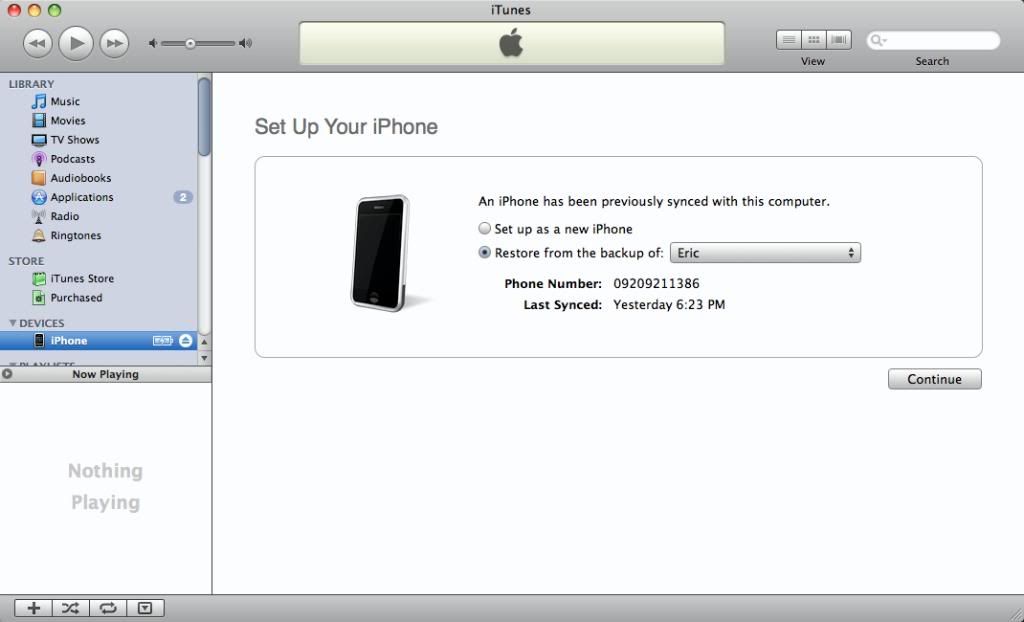 Step 27. If you did a backup prior to upgrading to 3.0, select Restore from a backup.
You will get back all your apps purchased from the iTunes App Store but not the "cracked apps". To get those back too, download the free AppSync for OS 3.0 from Hackulo.us in Cydia (take note of the warning from the author of the app) and do another sync with iTunes.
You should now be good to go!