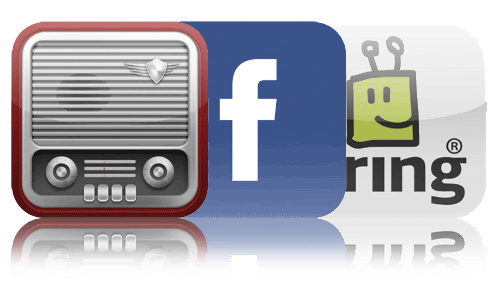 The iPhone SDK prohibits third-party applications from running in the background. This basically made instant-messaging applications pretty much crippled as it won't be able to collect messages while you are doing something else. You also cannot listen to radio or streaming music applications like Tuner while surfing the web or sending SMS.
But this is no longer the case if you are using a jailbroken iPhone. "Backgrounder", a Cydia application by Lance Fetters will allow you to run applications in the background!
To test this out, I run Tuner and selected a radio station to listen to a music. Then, I held the Home button on the iPhone for a few seconds until a message pops up that says, "Backgrounding Enabled (Continue holding to force-quit)".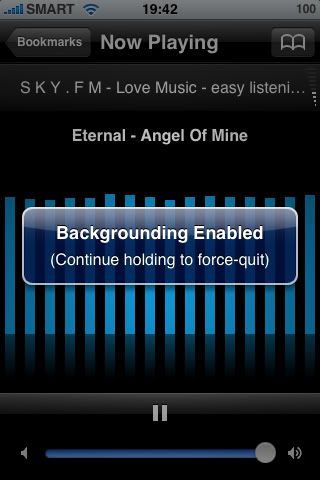 After closing the Tuners application, I continued doing something else on my iPhone while listening to the music without interruptions.
Take note that after installing the Backgrounder application, there is no icon displayed on your screen. Activate it with the Home button as described above and disable it the same way.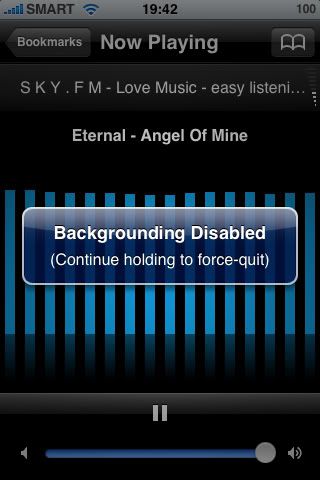 Now I can use Fring and keep my instant messaging applications running in the background while doing something else.
Note: Backgrounder still is a bit buggy. Files app works well while DataCase and Air Sharing do not. Notification bubbles such as those in Fring and Facebook always display "0". Hence, use with caution.