Update: Installer 4.0 Beta is now included in the PwnageTool 2.0.2.
Installer 4.0 Beta has just been leaked, and if you are brave enough to try and install it on your jailbroken iPhone or iPod Touch, you can follow this tutorial.
Note: There aren't much apps there yet.
Step 1. Download Installer 4.0 Beta
Download HERE and copy the file to your Desktop.
Step 2. SSH to iPhone
I used Cyberduck to copy the Installer file from my Mac Desktop to the Applications directory of my iPhone.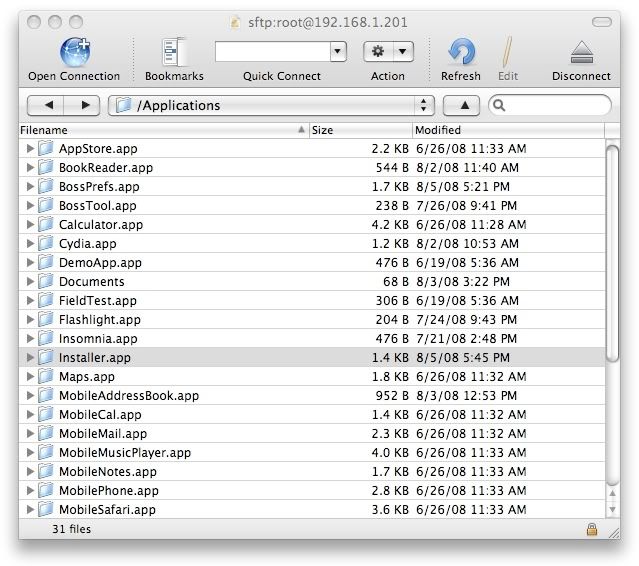 Step 3. Open Terminal
Right-click the Terminal App from your dock and select "New Remote Connection…"
– Select Secure Shell (ssh)
– Click on iPhone or iPod Touch
– Enter User as root
– Select SSH (Automatic) from drop-down box
– Click Connect
Step 4. Type the Following Commands in Terminal
In Terminal, enter the following:
chmod -R 777 /Applications/Installer.app
– Hit Enter
chmod a+srx /Applications/Installer.app/Installer
– Hit Enter
logout
Step 5. Restart iPhone