If you're looking for an application that can turn your iPhone into a video cam, you won't find any from the Apple App Store yet. But if you have a jailbroken iPhone 2.0, rejoice! Available from Cydia are actually not one but two iPhone video recorders. One is free and the other costs $19.95 with a trial version. So which one is better? Depends on what you want to achieve.
Personally, I prefer the free Cycorder that was developed by Jay Freeman (Saurik), the creator of Cydia; not really because it's free, but because of the better video quality it produces. The only drawback is, it doesn't have audio capability. Not bad if you want to produce silent movies. On the other hand, the iPhone Video Recorder has more options, supports audio and compresses video files better but the quality, even at the "Best" option, pales in comparison to Cycorder.
Here is the actual screenshot of the video from my iPhone using Cycorder.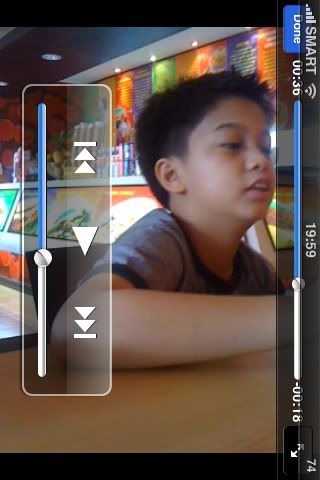 Video quality deteriorates slightly when uploaded and viewed on Vimeo (but better than YouTube).
Below are a couple of screenshots I took while running the video on my Mac. You can download the videos to your computer by getting into the iPhone's "/private/var/mobile/Media/Videos/" folder.
Note: Because I recorded in Portrait mode, I had to flip the video clip using iMovie.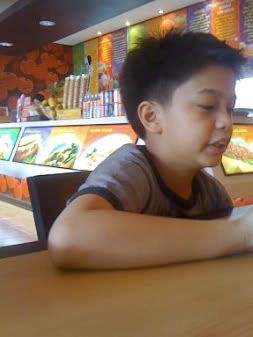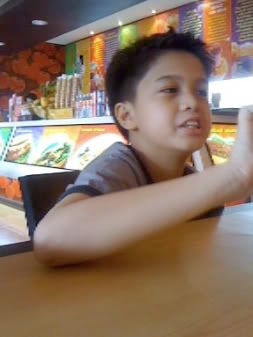 Cycorder, unlike the iPhone Video Recorder, encodes in real time so there is very little lag when panning the iPhone and playback can be viewed immediately after recording. It also utilizes the maximum capabilities of the iPhone camera at 6 to 15 frames per second.
It was reported that Jay Freeman is working on adding the audio capability and is looking at offering it at a premium soon. For now, I'll gladly make nice quality silent movies.
Update: The new version of Cycorder now supports audio. Download from Cydia while it's still free!