The $2.99 Caravan application from the AppStore is one of those useful apps that lets you easily transfer files from your computer to your mobile device. Unlike other file transfer apps such as FileMagnet, Files and FTP on The Go, Caravan lets you view or listen to the files in your remote computer directly on your iPhone without saving them first (of course you can also save the files to your iPhone if you wish). While Caravan is a great way to access files on your computer, the lack of a good documentation on how to use it makes it seem more difficult to use than it really is.
Caravan uses the File Transfer Protocol (FTP) to move files between your computer and your iPhone. So the first thing to do is setup your FTP settings on your Mac or PC.
Step 1. Setup FTP Settings On Mac
On your Mac, go to System Preferences and click on Sharing.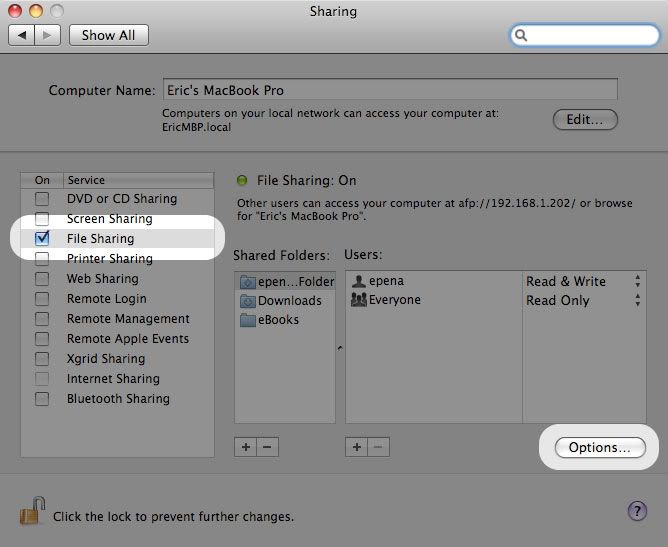 Select File Sharing and click on Options.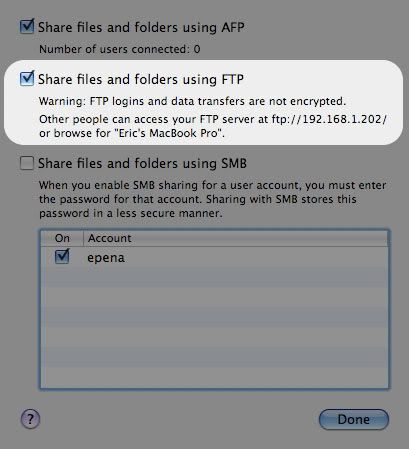 Select Share files and folders using FTP. Take note of your FTP server address (ex. ftp://192.168.1.202/). You will use this to configure Caravan on your iPhone.
Step 2. Configure Caravan on Your iPhone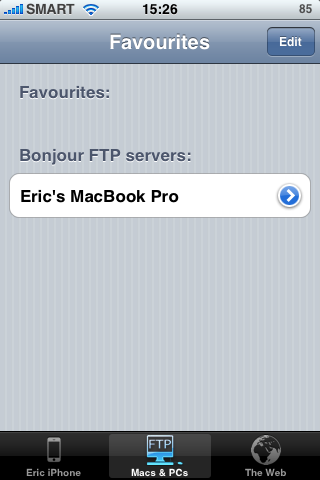 Open Caravan on your iPhone and click on Macs & PCs below.
If you have a Mac on the same network as your iPhone, it should be detected by the built-in Bonjour application on OS X and display it under the Bonjour FTP servers field. Click on the blue arrow and fill in the blank fields. Leave the Path blank unless you only want to access specific directories on your computer.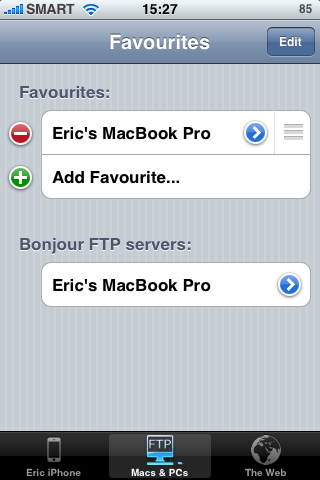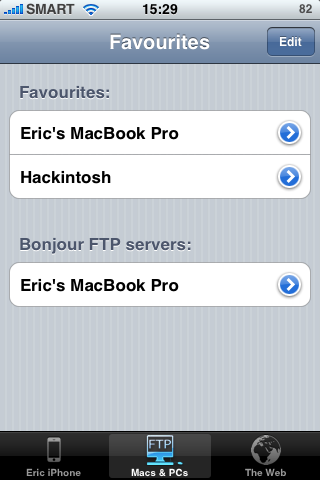 If Bonjour isn't able to detect your Mac, or you have a PC without a Bonjour application, then click on Edit and then Add Favourite. Fill in the blank fields.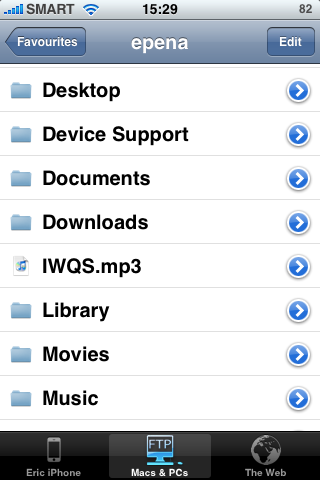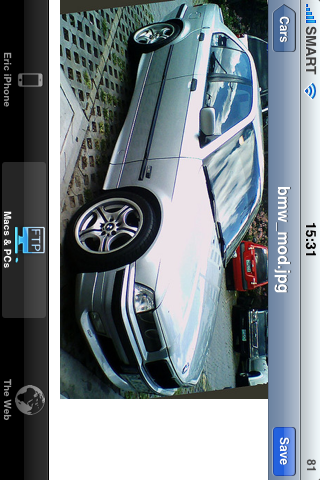 You should now be able to browse your computer directories from your iPhone. You can view documents, including pictures, PDF, MS Office applications, Text…
… or listen to your audio and music files and watch your favorite movies; all directly from your remote computer.
You can also save these files to your iPhone if you wish by clicking on the Save button on the upper-right corner of your iPhone's screen.
You can also create folders on your iPhone to save your files in to.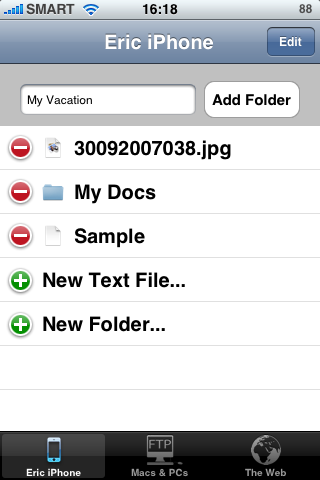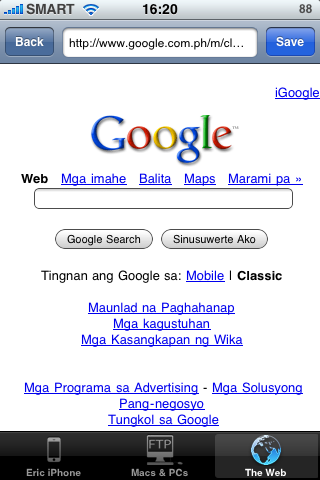 Create folders by clicking on the iPhone button below and then click on Edit, and select New Folder.
You can also surf the Web and save a webpage on your iPhone that you can then upload using Caravan to your computer later for better viewing.
Click on Upload to and on the next screen, select your computer and the folder to save the file to.
Caravan is such a useful application worth every centavo of its very cheap price. The only caveat which prevents me from giving this application 5 hearts is a very annoying bug; Caravan can suddenly terminate when browsing certain files from your computer on your iPhone. I hope the developers can fix this in the next version.