When your iPhone is connected to your computer, iTunes displays a color-coded capacity bar at the bottom. The problem often occurs with the Other category that is colored orange. These are the rest of the files that do not belong to the other displayed categories like Video, Photos, Apps, etc. Examples are the Operating System files, Contacts, Calendars, Email, SMS, Notes, Bookmarks, Cache, History, Cookies, Recent Calls, etc. Usually, the Other files do not grow larger than a gigabyte, depending of course on how you use your iPhone. Corrupt files can sometimes contribute to a much larger Other. When this happens, you may have to do a Backup, Restore and Re-sync. Ooh, that's a pain!
However, there is another way wherein the Other category can grow too large especially on a jailbroken iPhone when using an app called SwapTunes. What this application does, it creates two iTunes libraries for storing your audio and video files and you can swap between them whenever you transfer and use those files. There is another app called SwapCameraRoll that does the same thing for your photos. It works well when you have to lend your iPhone to someone and not let them accidentally see your confidential videos and photos—a subtle way of saying porn!
But I digress.
SwapTunes creates another folder called iTunes_Control_2. Obviously, the original and always active one is called iTunes_Control. So any audio, video or podcast files that are not active at the moment (swapped out) are located in iTunes_Control_2 and they will be displayed under the Other category. The problem is, this swapping of files sometimes may leave duplicates, especially large video files, in either of the iTunes libraries.
So before doing a restore as a last resort, you can check for duplicate files using the free app for Mac and Windows called Disk Aid.
Just follow this steps:
Connect your iPhone to your computer.
Open Disk Aid.
Click on iTunes_Control -> Music -> Fxx (F00, F01, etc.). Look for duplicate mp4 files. If you're not sure, you can copy the files to your computer by clicking on the icon Copy to Mac or PC and view them first.
Delete duplicate mp4 files or delete them all and re-sync later.
Do the same in iTunes_Control_2.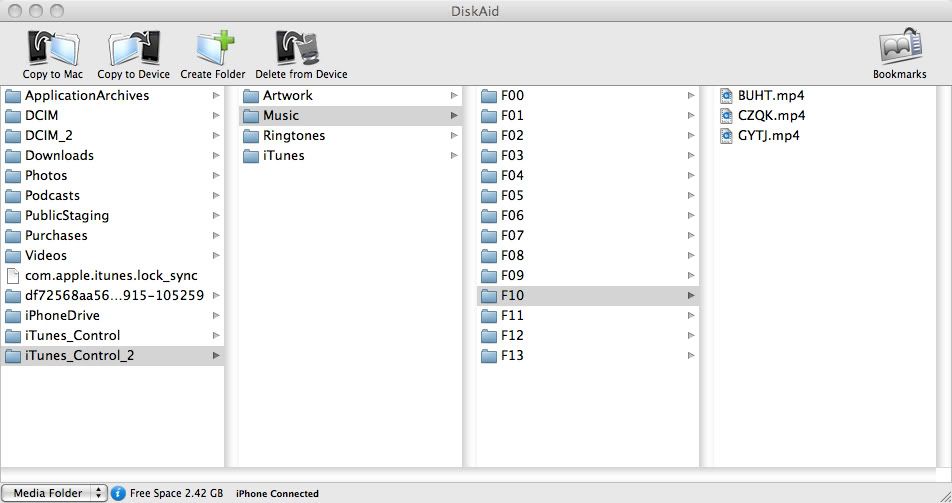 If you now check your iPhonce capacity, the orange bar should now be smaller.

Hope that helps.
BTW, photos are stored in DCIM and DCIM_2 when using SwapCameraRoll.
Note: If you have a jailbroken iPhone and need to upgrade your firmware using PwnageTool or QuickPwn, DO NOT "Update" from iTunes, instead, download the firmware prior to using those tools. An "Update" would result into losing all the spaces where your jailbreak apps were installed. The files will still be there but are no longer available to you.