After upgrading to iPhone 2.0 using the PwnageTool, I noticed that I lost my EDGE network. I turned off my Wi-Fi and I can't connect to my email or to the Internet using EDGE even though I have the right settings in General -> Network -> Cellular Data Network. So what I did is to reset my network settings like so…
Step 1. Go to Settings -> General and click on Reset

Step 2. Click on Reset Network Settings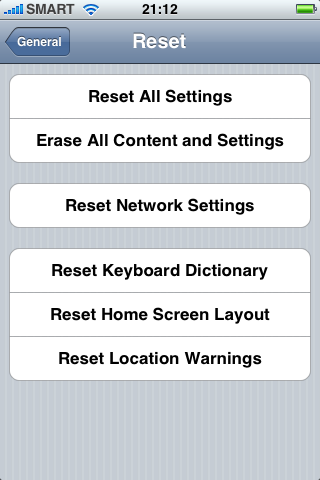 Step 3. Click on Reset Network Settings
Your iPhone will reset and reboot.

Step 4. Go back to Settings -> General -> Network -> Cellular Data Network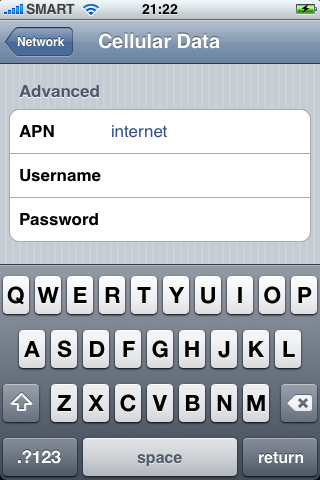 Enter the required info from your cellular provider. If you don't know your APN settings, search for it on http://www.modmyifone.com/wiki/index.php/Carrier_APN_Settings

While Wi-Fi is still turned off, go to your Safari Browser and surf any Internet site. EDGE should now connect you to the Web.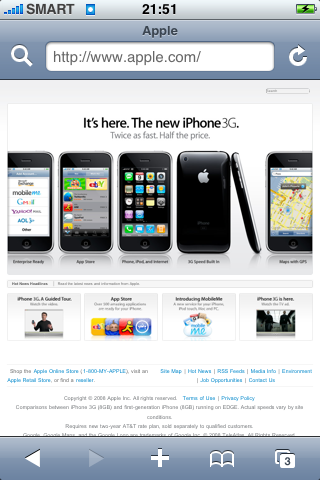 After verifying EDGE indeed works, you can now enable back your Wi-Fi in the Settings page.