While many wait with bated breath for the next version of the iPhone, the competition isn't holding theirs. In fact they are quickly breathing new life to their own products hoping to hold their own against the revolutionary iPhone or surpass whatever the second coming of the Jesus Phone can offer.

1) Sony Ericsson XPERIA X1
It uses Windows Mobile 6.0 through a touch panel interface and an arc sliding QWERTY keyboard. It has a 3 inch wide VGA display on a metal body. Just like the iPhone 2.0, it has 3G for quick and easy access to broadband Internet. Other notable features are Push Email, Integrated Camera for still and video capture, Handwriting Recognition using a stylus, and Wi-Fi support.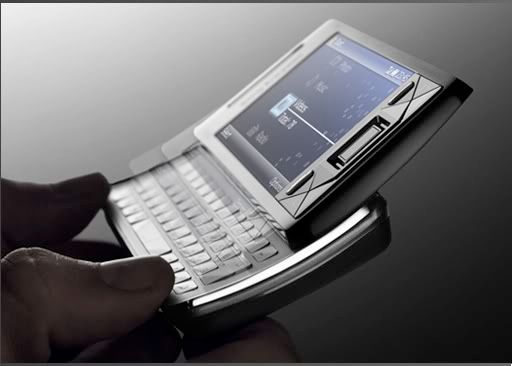 2) P-Per Mobile Phone
Designed by the Chocolate Agency, the P-Per consists of just 4 layers, a printed circuit board, extruded polycarbonate, recycled titanium, and a wrap around flexible haptic LED touchscreen. By minimizing materials, the design is highly sustainable and would satisfy both environmentalist and tech nerds. Using a wrap around screen, it can provide bezeless picture or movie taking and watching. It has a 3 megapixel camera, a two minute battery recharge time and is only 7mm wafer thin.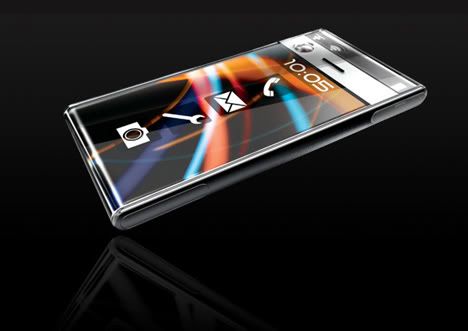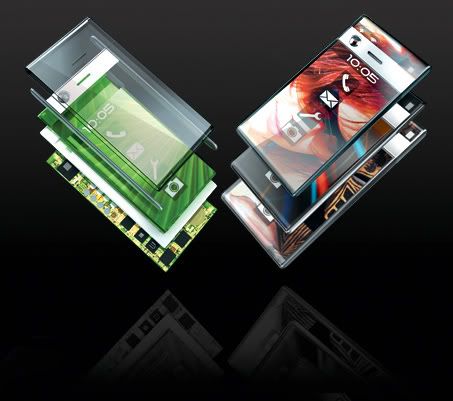 3) Mimique Concept
The touch screen Mimique phone will use the much anticipated Android open-source OS from Google. This will put consumers in control of their phones giving them far wider range of choices and upgradability. It's sleek form is designed to fit comfortable in users' hands and can slip easily inside pockets.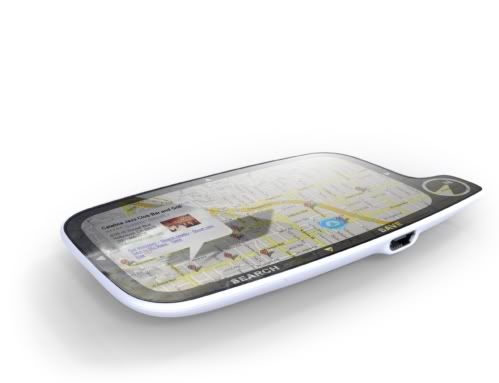 4) Samsung Tocco
Tocco in Italian means touch. Also known as F480, the Tocco has a 5 megapixel camera with auto focus and a CMOS video lens usually available in DSLR cameras. In addition, it aslo has a face detection technology with an image stabilizer. Other features include a 240 MB of internal memory, 8 GB microSD card support, HSDPA, USB 2.0 and a 3 hours talk time and 250 hours of standby.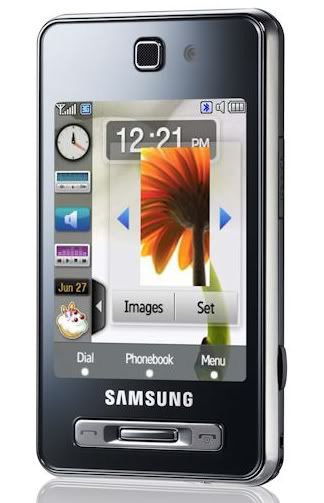 5) BlackBerry Bold
The BlackBerry Bold uses a 624 MHz processor and supports WiFi, 3G, HSDPA, full GPS satellite navigation and a brilliant display.
6) Nokia Tube
The Tube is Nokia's first touch-based interface phone using the most recent Symbian OS, called the S60. This 3 inch plus phone is quadband with support for 3G, Bluetooth and integrated GPS.