In Part 1: Using VMware Converter On A Vista PC, we learned how to use the free VMware Converter 3.0.3 to create a Windows Vista virtual machine from an existing Windows Vista server. Now that we have the Vista VM copied to our OS X hard drive, we boot into OS X Leopard and install VMware Fusion 2.0
The Converter creates a new directory, using the name you selected for the virtual machine, which contains several .vmdk files and a .vmx file. We need to delete the .vmx file created by Converter and that will eventually be replaced with a new one by VMware Fusion.
Use VMware Fusion 2.0 to Configure Your Vista VM
1. Use Finder to open the new virtual machine subdirectory from your Virtual Machine directory.
2. Delete the .vmx file, and leave all the other files intact.
3. Install and start VMware Fusion 2.0.
4. From the Virtual Machine Library window, click File -> New.
5. In the New Virtual Machine Assistant, click on Continue wihtout disk.
6. In the Installation Media panel, select Use an existing virtual disk:.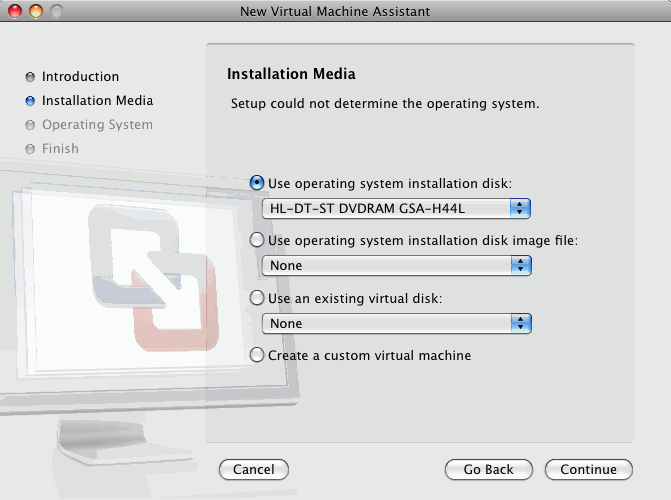 7. Navigate to the virtual machine directory from which you deleted the .vmx file. Select the .vmdk file with the shortest name and click Choose.
8. Click Continue.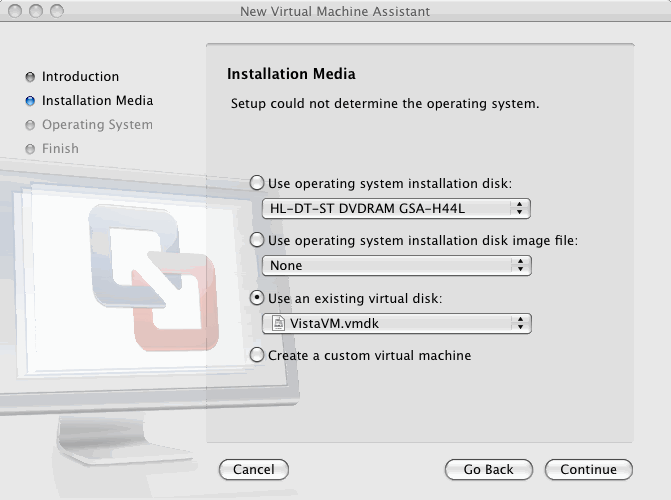 9. Select which operating system you will be installing in your virtual machine. Click Continue.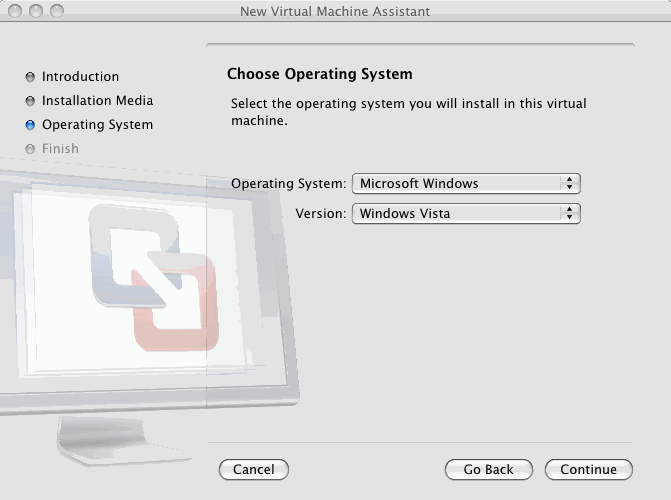 10. Click Finish.
11. Enter the name (must be different from the temporary name you gave it when you imported it using Converter) and location of your virtual machine and click Save.
12. Your virtual machine will open. Login with administrator privileges (if required) and respond to the messages that will pop-up as the virtual machine starts and tries to search for your machine's device drivers. Just click cancel to these messages. If Windows asks you to reactivate, decline the opportunity to do so for now. Do this after the VMware Tools has been installed.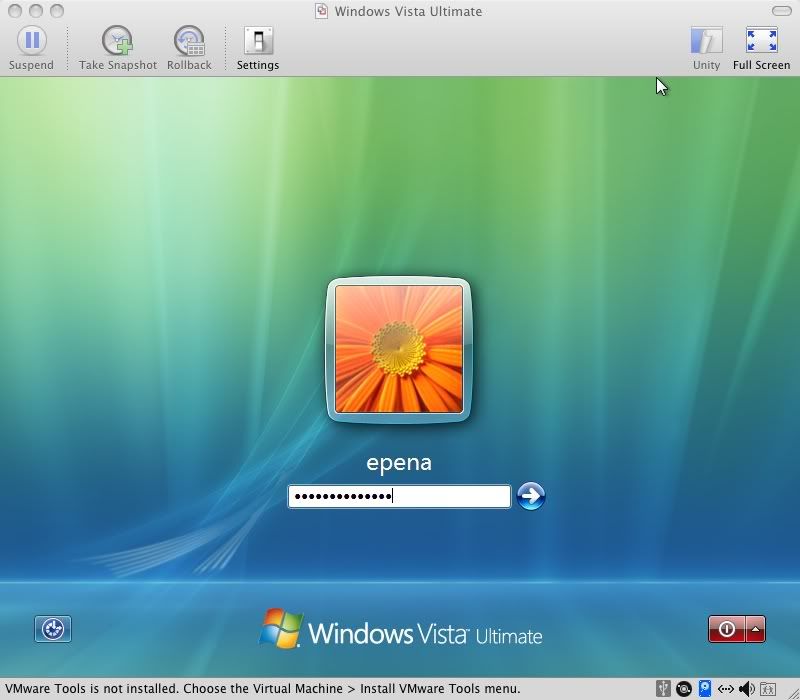 13. When prompted to Reboot, click Restart Now.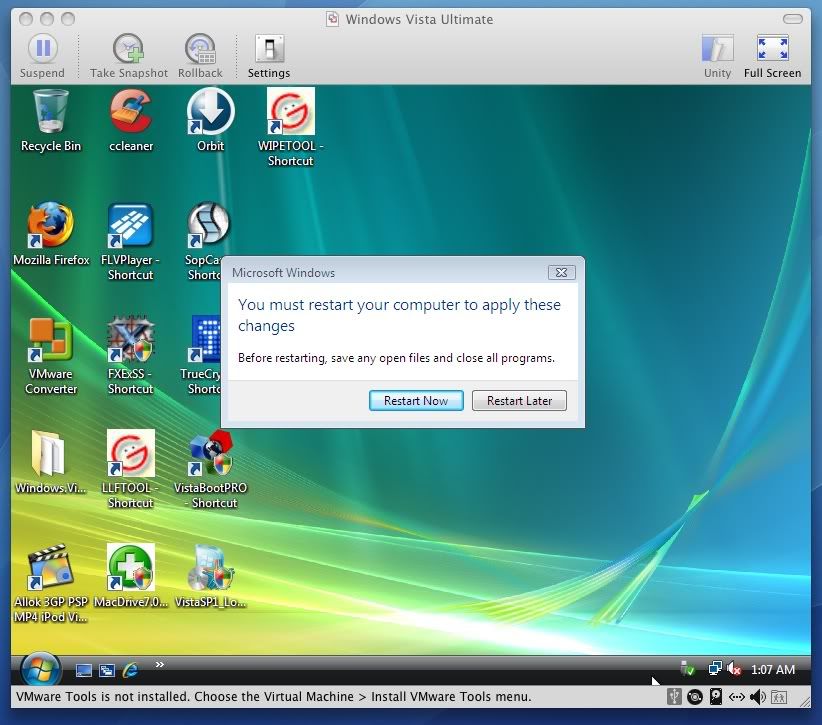 14. After the reboot, log on again as a user with administrative priveleges, if necessary.
Install VMware Tools.
VMware Tools is a suite of utilities and drivers that enhance the performance and functionality of the guest operating system.
15.  Select Virtual Machine -> Install VWware Tools.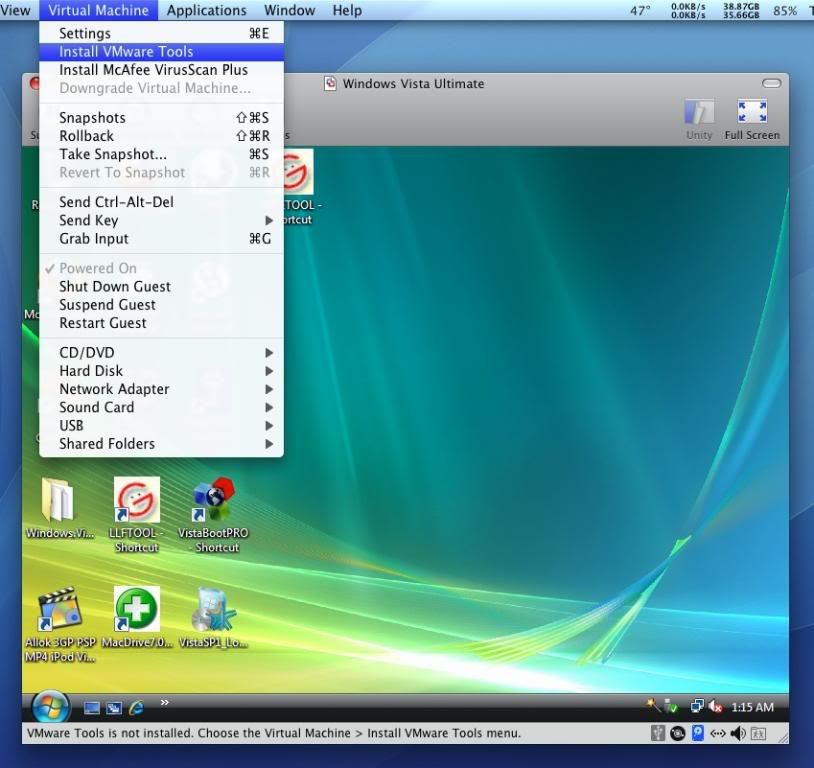 16. Select Run setup.exe.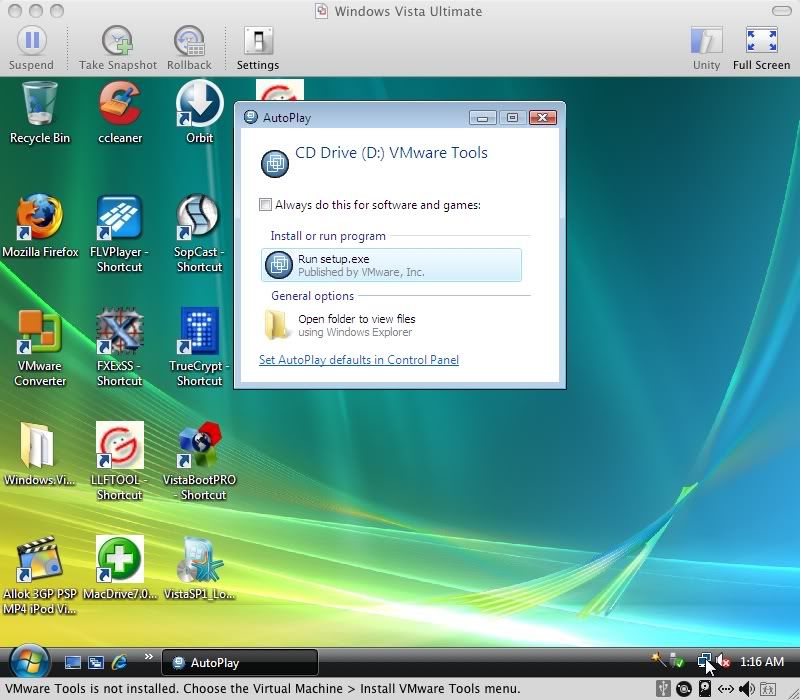 17. Wait for the VMware Tools to finish installing. If you receive a prompt to install an unsigned driver, click Continue Anyway.
18. Reboot. Done!