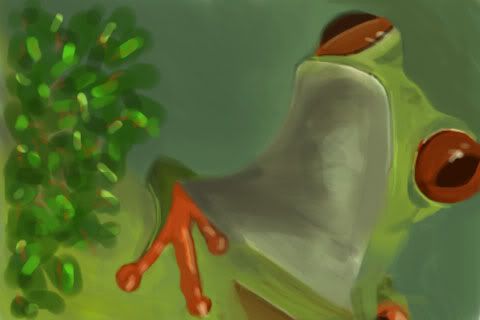 It's been ages since I last posted an article on digital painting and my Wacom tablet has been gathering dust. But ever since I saw that particular cover on The New Yorker, I immediately downloaded the iPhone application that was responsible for creating it.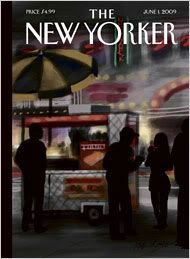 Now, after a few experiments on how to use this Brushes app, I finally painted my first serious work. It took me a few hours though but if not for my previous experience with digital painting using Adobe Photoshop, it would have taken me much longer. At first, I thought using the finger to paint would be difficult, but then you get the hang of it after a while. Using pen like devices wouldn't work. If you're new to digital painting, I suggest you watch this great video tutorial from Neil Fontaine who has given me permission to post it on my blog. It's a Photoshop tutorial but the technique is similar to the Brushes app in iPhone.
Brushes was created by a 32 year old developer Steve Sprang. Since The New Yorker featured his work on its cover page, the application became a big hit with iPhone users. You can check out their work on YouTube, Flickr, etc., or you can check out mine now… don't forget to put on your headphone.