Ever since I saw Keanu Reeves in Scanner Darkly, I have tried turning photos into cartoons in Adobe Photoshop. It takes me more than 30 minutes just to "cartoonize" a face with not so great results. Then I stumbled upon befunky.com! This piece of gem is an online application that converts pictures (and videos soon) into Scanner Darkly type graphics–in a minute. It's also free!
Step 1. Load Your Photo
Step 2. Apply Sketch Settings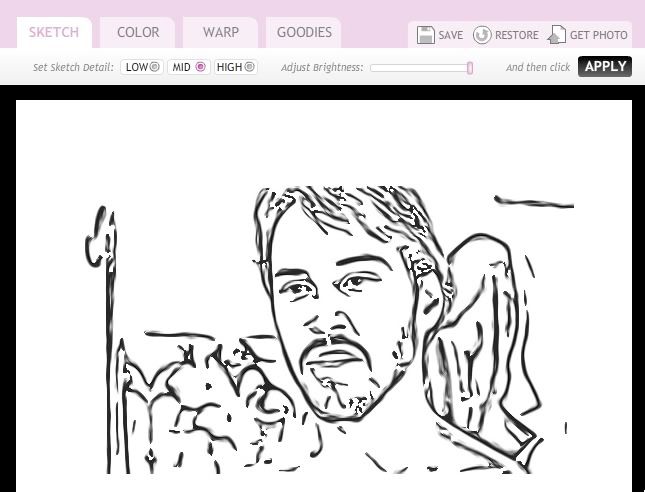 Step 3. Apply Color Settings
You're done!