Apeiron, Dubai
Everyday we hear of economic, social and environmental problems like the weatherman warns of an impending storm. For as long as we're sure that behind the darkest clouds lies the sun shining and that the rainbow will come after the rain, there is no need to press the panic button. That may be true some decades ago. Today, we have contributed so much harm to our environment that we are in danger of losing the ecological balance that sustains life. We are no longer sure that our sun will continue to provide that wonderful ray of hope for life or a deadly radiation of death. But it is not too late. We can all make a difference in the future of our family, our city and our planet by going Green.
What is Green Building?*
Green Building is the design and construction of buildings giving careful consideration to three main elements: healthy indoor environment, maximum energy efficiency and conservative, thoughtful use of natural resources. Green Buildings increase the efficient use of energy, environmental, and human resources. Increases in efficiency directly translate into economic benefit and. Green Buildings incorporate practices that significantly reduce or eliminate adverse environmental impacts.
Surprising Facts:
The US Department of Energy states that today's buildings consume more energy than any other sector of the U.S. economy, including transportation and industry.
The EPA estimates that building-related illnesses account for $60 billion of annual productivity lost nationwide.
Green or High Performance Buildings typically lease or sell faster, and retain and attract tenants better because they combine superior amenity and comfort with lower occupancy costs and more competitive terms.
Energy and water efficient buildings reduce operating costs to less than half those of a traditional building by employing green design concepts.
Improved indoor environments can increase employee productivity by up to 16 percent.
Well integrated and comprehensive green building projects can result in lower or neutral incremental project development costs.
Studies indicate that Americans spend up to 90% of their day indoors. According to the US Environmental Protection Agency, air quality inside buildings is sometimes two to five times worse than outside air.
* New York State Energy Research and Development Authority.
Here are some of the most beautifully designed green buildings in the world.

Ballard Library, Seattle

Five Franklin Place, New York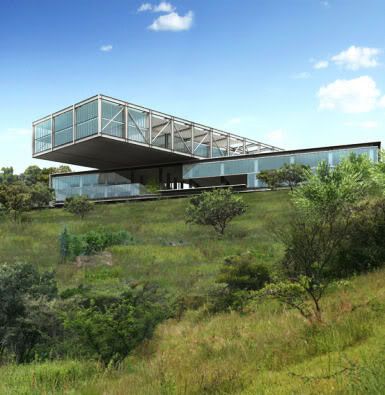 Cinepolis Headquarters, Mexico

J.M. Tjibaou Cultural Center, New Caledonia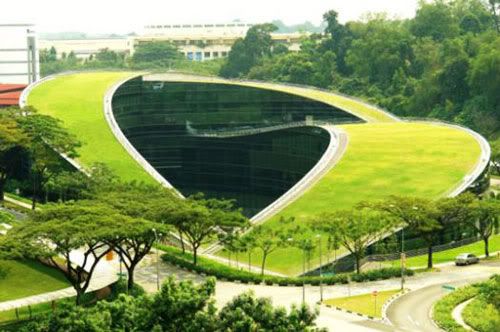 School of Art, Design and Media, Singapore

High Line 23, New York

Hearst Tower, New York City

Swiss Re Tower, London

Al Sharq Office, Kuwait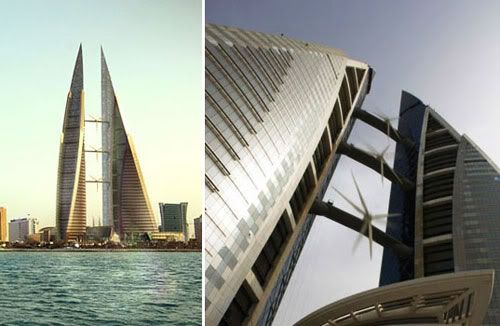 The Bahrain World Trade Center, Bahrain

The Burj al-Taqa, Riyadh, Dubai and Bahrain

Castle House, London

The COR Building, Miami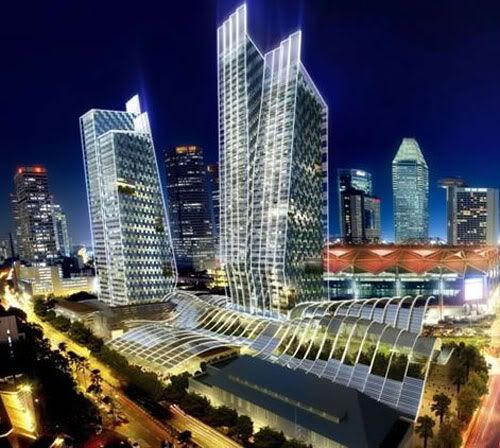 Green Complex, Singapore



Dubai International Financial Center "The Lighthouse", Dubai

Iris Bay, Dubai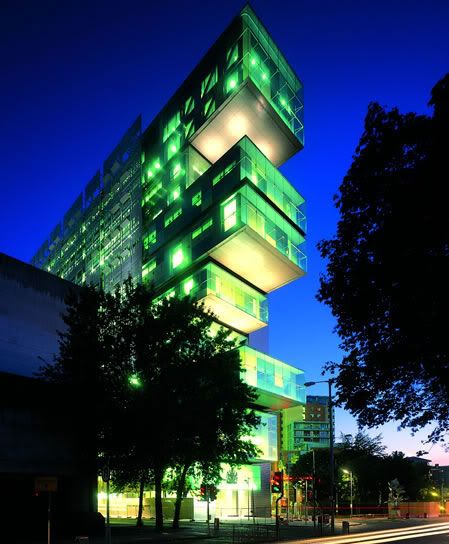 Manchester Civil Justice Center, UK

Masdar Headquarters, Abu Dhabi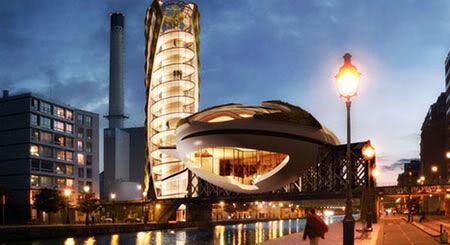 Anti-Smog Innovation Center, Paris

Precint 4, Malaysia

Santa Monica Civic Center, California